"Specialists in parts for Triumph, Rover, MG and many, many more."
WIPER MOTOR PARKING SWITCH ; XJS (TO VIN 152510) '76-'88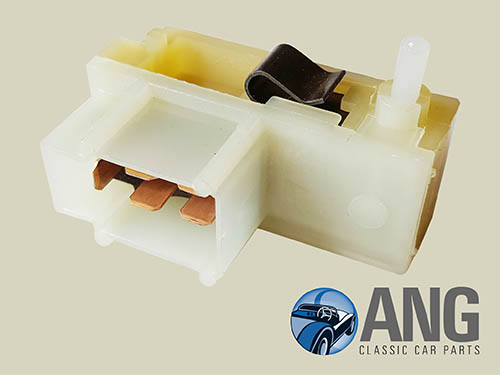 WIPER MOTOR PARKING SWITCH ; XJS (TO VIN 152510) '76-'88
Product Description
WIPER MOTOR PARKING SWITCH that would be suitable for the following vehicles :
JAGUAR XJS (TO VIN 152510) ; YEARS 1976-1988 (APPROX).
This part is supplied NEW and for reference has the Part No. 520160A.
It is made from white plastic and it locates on the wiper motor body and controls the position of the wiper blades allowing them to 'park' at the bottom of the screen when not in use. The original switch can fail through repeated use and can lead to an MOT failure.
The switch is the clip on type rather than the screw in type and it will only be suitable for the later type Lucas 75664 wiper motor with the suffix A, B, D or F and this is information is noted on the round body of the motor itself. It is important that you check suitability with your existing wiper motor before purchasing as the earlier parking switch is not interchangeable due to the design of the motor body.
Reviews
There are currently no reviews of this product, why not be the first to write one?
Please note that all reviews are moderated before publishing.